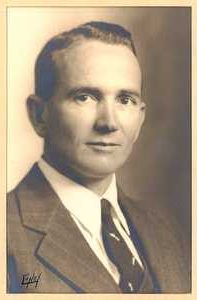 Coates Energy is a family-owned company focused on the management of various oil and gas interests devised from founder, George Hunter Coates.
Today, Coates Energy owns mineral, royalty and leasehold interests in lands located across 9 states click here for Property Listing. In Texas, where a large majority of the acreage is situated, Coates Energy owns interests in approximately 620 properties in 72 counties, covering over 270,000 acres.
In addition to Coates Energy's continuation of George Coates' legacy in the oil and gas industry, the Coates family has also inherited Mr. Coates' generous spirit. Throughout their life, George, and his wife, Elizabeth, contributed substantial amounts of time as well as resources to numerous charitable organizations, becoming two of San Antonio's most prominent philanthropists. Many of his descendants have not only contributed substantially to various charities, but some have also set up their own separate foundations with the purpose of providing continued charitable support long into the future, including the Elizabeth Huth Coates Charitable Foundation (https://broadway NULL.bank/Wealth-Management/Foundation-Grants-Management/Elizabeth-Huth-Coates-Charitable-Foundation-of-1992), the Arthur T. & Jane J. Stieren Foundation and the Betty Stieren Kelso Foundation (https://bettystierenkelsofoundation NULL.org/).
Read More