| | |
| --- | --- |
| George Coates with his mother in Abilene | George Coates as a sugar chemist. |
Mr. Coates was born in 1896 and raised on a ranch in Shackelford County, Texas.
After high school, he attended Louisiana State University, where his uncle, Dr. Charles E. Coates, Jr. (https://en NULL.wikipedia NULL.org/wiki/Charles_E NULL._Coates), was the head of the Chemistry Department and LSU's first football coach. George Coates graduated in 1918 with a degree in Chemical Engineering and began work in the sugar industry as a chemist in Cuba and Jamaica.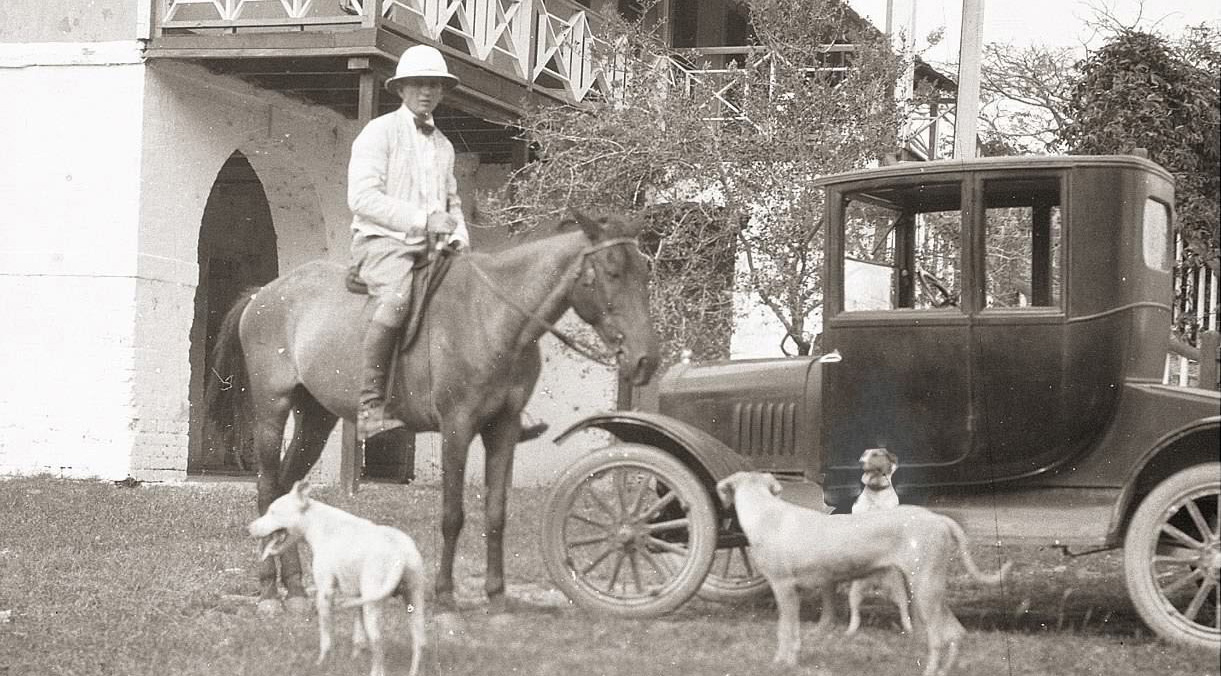 George Coates in his early years.
It was a pair of events in the 1920s that altered the course of Mr. Coates' life and eventually led to the founding of Coates Energy. First, the sugar business was collapsing, and second, about the same time, the Mirando South Texas oil boom was just beginning. George Coates decided to return to his home state, and drove his Model "T" South on the dusty road to Mirando City in Webb County, Texas, where he hoped to get in on the ground floor of the oil industry as a truck driver.  It was not long before Mr. Coates decided to venture out on his own to discover new areas where oil and gas could be found.
Most of his early wildcatting efforts in the 1920s concentrated primarily in South Texas including the Government Wells Field, the Lundell Field, the Loma Novia Field, the Hoffman Field, the Seven Sisters Field and the Sejita Field, all in Duval County, Texas.
After those early years, Mr. Coates established himself as a knowledgeable operator and landman while participating in many of the major oil and gas plays in West Texas and Southeastern New Mexico. In 1929, George Coates began acquiring the mineral and lease holdings that were to form the basis of his holdings. He also started to participate in successful drilling ventures as a non-operating owner and on farmouts from other major companies.
When World War II began, George Coates temporarily suspended his oil business and went to work for the U.S. Navy's Bureau of Ships. After the war, he attended the Harvard Graduate School of Business Administration where he completed the Advanced Management Program.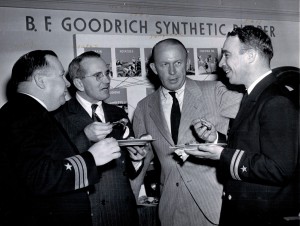 World War II
Following graduation, Mr. Coates formed a larger, more active exploration and production company, employing both Geologists, who had a thorough knowledge of the formations in South Texas, and Petroleum Engineers, who could keep abreast of new technological developments. In 1947, he drilled his first well in the Jay Simmons/Alvarado/La Reforma area in Starr County, Texas, and its success led him to eventually drill many wells in the area. Mr. Coates constructed a gas processing plant near the field in San Isidro, Texas, to extract the valuable natural gas liquids that could be marketed separately from the gas. At its height, the Jay Simmons field operations had a field office, an onsite supervisor and several field employees. Also, in the 1940s Mr. Coates drilled numerous wells in the San Salvador Field area of Hidalgo County, Texas. In 1950, Mr. Coates and Hugh Kilpatrick of Mission, discovered the Berclair Oil Field in Goliad County, Texas, which became a prolific oil producer. Other notable fields he drilled included the Thompsonville in Jim Hogg County, Texas and the Fashing Field in Karnes County, Texas.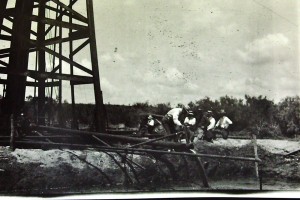 Early oil drilling.
Many schools and charities were beneficiaries of Mr. Coates' generosity. He and his wife, Elizabeth Huth (Betty) Coates, were both large supporters of Trinity University, Southwest Research Institute, Texas Military Institute, Saint Mary's Hall, the San Antonio Museum of Art, the McNay Art Museum and many other institutions in San Antonio and the South Texas area. Mr. Coates was a member of such diverse groups as the Advisory Council of Harvard University's Graduate School of Business Administration, the Board of Directors of San Antonio's Frost Bank, the advisory council of the Geology Foundation at the University of Texas and a member of the All-American Wildcatters.  In 1973, Louisiana State University awarded Mr. Coates an honorary doctorate degree as recognition of his many services to the academic world.
In addition to supporting many charitable institutions, Mr. Coates extended his generosity to his employees, contributing funds when there was a need, particularly in support of their education and the education of their children. He knew the importance of education and that a good education provided people the opportunity to become more productive members of society and better providers for their families.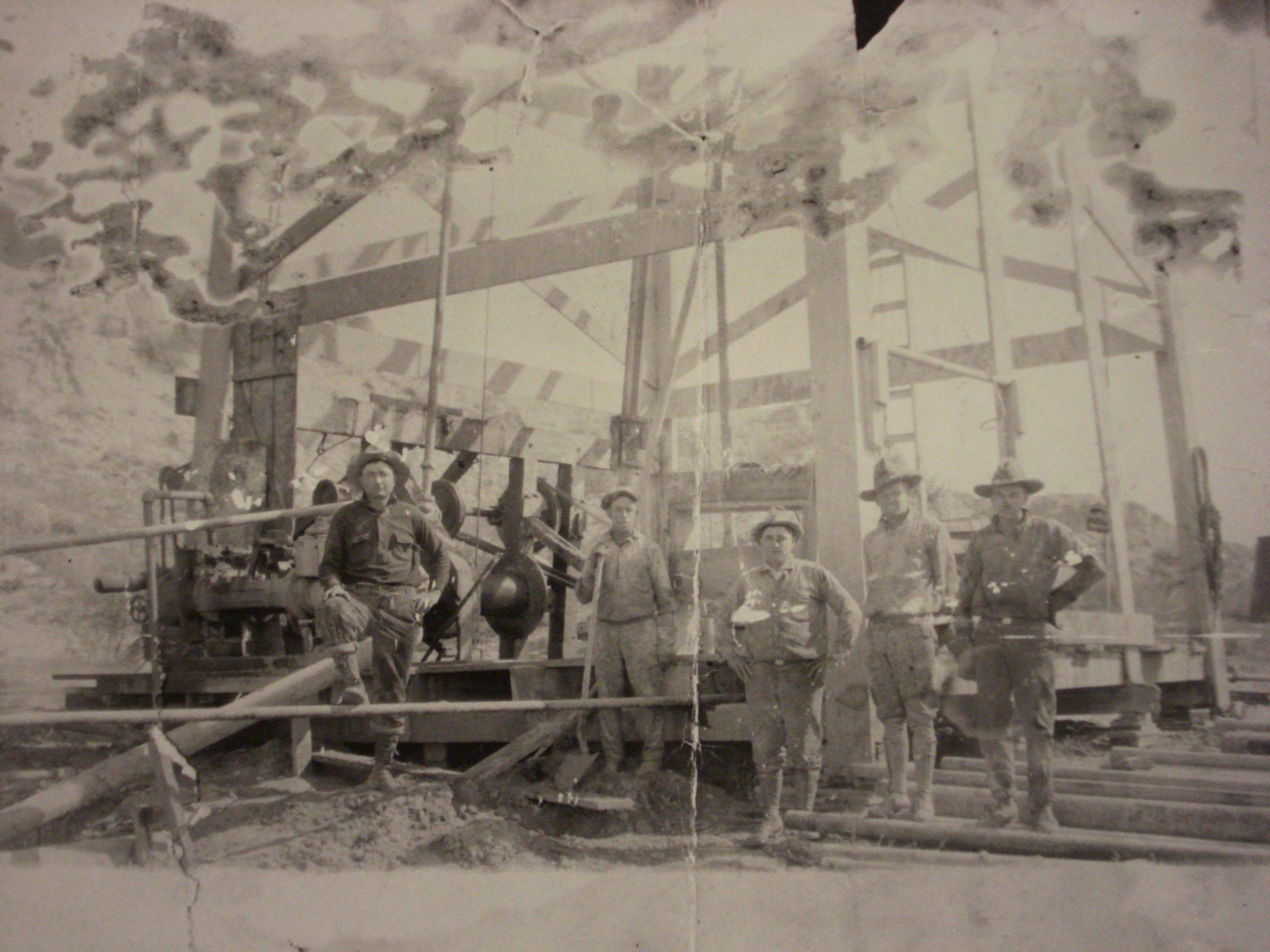 Mirando City, Texas
Before his death in 1973, George Coates had the foresight to create an organizational structure through his will that would allow his company to continue to operate as an oil and gas company after his death. The organizational structure included a plan for succession of management within the family, which has enabled the smooth transition of management from generation to generation. Upon his death, Mr. Coates' oil and gas properties were placed in trust for the benefit of his heirs, with family members designated as Trustees. This trust became known as Coates Energy Trust. The first family member Trustees were his wife, Elizabeth H. (Betty) Coates, and her two children, Arthur Tewes Stieren, Jr. and Betty Stieren Kelso. Mrs. Coates served as Trustee from 1973 to 1996, Mr. Stieren served as Trustee from 1973 to 1994, and Mrs. Kelso served as Trustee from 1973 to 1995. In 1994, Arthur T. Stieren appointed his son, George L. Stieren, as his Successor Trustee, and in 1995, Betty S. Kelso appointed her son, Barry Coates Roberts, as her Successor Trustee. These two Trustees are still overseeing the interests of Coates Energy Trust today.
| | |
| --- | --- |
| Jeffress, NE Field, Hidalgo Co., TX | Jeffress, NE Field, Hidalgo Co., TX |
Prior to the death of Betty Coates in 1996, she conveyed her oil and gas properties to Coates Energy Interests, Ltd. which was placed under the management of the Trustees. All of these properties, most of which were formerly owned and managed by George Coates, are now managed under the general name of Coates Energy.
Today, Coates Energy owns mineral, royalty and leasehold interests in lands located across 9 states.  The vast majority are situated in Texas, where Coates Energy owns interests in approximately 620 properties in 72 counties, covering over 270,000 acres.  Since 1973, Coates Energy has participated in numerous successful oil and gas fields and plays including: Jeffress, McAllen Ranch, Samano, Alvarado, Dinn and Peters Ranch in South Texas. Most recently, activity has concentrated in the Eagle Ford Shale play south of San Antonio, Texas and the Wolfcamp Shale in West Texas.
George Hunter Coates
(1896-1973)

Elizabeth Huth Coates
(1909-1996)
In addition to continuing the legacy of George Coates through the management of his oil and gas properties, his heirs have also continued to perform philanthropic work similar to that performed by George Coates and his wife, Elizabeth.  Many of his descendants have not only contributed substantially to various charities, but some have also set up their own separate foundations with the purpose of providing continued charitable support long into the future, including the Elizabeth Huth Coates Charitable Foundation of 1992 (https://broadway NULL.bank/Wealth-Management/Foundation-Grants-Management/Elizabeth-Huth-Coates-Charitable-Foundation-of-1992), the Arthur T. & Jane J. Stieren Foundation and the Betty Stieren Kelso Foundation of 1988.